---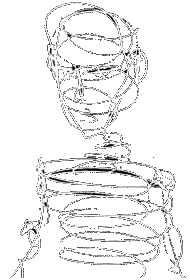 Welcome to Madrugada tabs and pictures! We got some pictures and some tabs!
You are at the index page of our site, and this is where you can view info about the news around here (new tabs, updates and stuff). The about page contains info on the people behind this site and such. The tabs we have transcribed are avaliable at the tabs page. We only got a few (and not very good...) pictures at the pictures page. And the links to other Madrugada related sites can be found at the links page.
If you find any errors on this site, please mail us at mail@dumagraad.com.
---
Sivert - Autumn In Arcadia, 8th September 2013
Autumn In Arcadia added. Madrugada - All This Wanting to free updated. Correction added by a helpful dumagraad visitor.
Sivert - Blown Away Update, 12th January 2013
Made some changes on Blown Away, after we received some corrections from one of visitor. Hope this is a better version.
Sivert - Empty House Chords, 26th October 2012
Empty House from Moon Landing added today
Hyler Twins, 15th October 2012
The Cool Song by The Hyler Twins added
More Sivert Chords, 11th October 2012
"Love, Leave Me Alone", "I've Been Meaning To Sing You The Song", "Horseshoes" and "The Light That Falls Among The Trees" Added
Two new chords, 2nd October 2012
1990 and "All This Wanting To Be Free" have been added. Oceanliner has been updated
Sivert - What Have I Done, 1st October 2012
Tab of "What Have I Done?" added. The song is from the album Long Slow Distance - Limited editon.
8 Sivert Høyem Chords, 26th September 2012
Added The last weeks. Where is my moon, Warm Inside, Be for Real, Don't pass me by, First Day Of Somersaults, Blown Away, Give It A Whirl, The House of The Rising Sun
Don't Let Them Bring You Down, 23rd February 2008
A new My Midnight Creeps song was added
Madrugada, 30th January 2008
The new album is released and chords of "The hour of the wolf", "Highway of light", "What's on your mind", "Look away Lucifer", "Honey Bee", "Our Time Won't Live that Long", "Valley of Deception" and "New Woman/New Man" were added lately.
Sivert Høyem songs, 28th January 2007
A couple of songs from Sivert Høyems new album Exiles added.
Stories from the street added, 5th March 2006
Check it out!
Another Tab from The Deep End, 13th January 2006
The Lost Gospel added today
2 new tabs and 1 major update, 7th January 2006
"Lift me" and "Hold on to you" added. "The kids are on high street" is updated with some riffs.
Dumagraad.com, 28th January 2005
We have now moved to a new host with a nice domain. :)
The Kids Are On High Street, 25th January 2005
Tab with guesses of the lyrics added to the tab section!
Tabs, 20th April 2003
The bass-riff from Run Away With Me (from the Hands Up - I Love You EP) added to the tab section.
Tabs, 14th April 2003
Salt (!) from Industrial Silence added to the tab section.
Site news, 10th April 2003
Users can now submit a new tab or correct an existing tab by clicking on "Correct or add a tab" in the tab section!
Site news, 23rd March 2003
The site has been modified a bit "under the hood", and hopefully all bugs are gone.
Tabs, 28th February 2003
Terraplane from Industrial Silence, Only When You're Gone from The Nightly Disease and I Don't Fit from Grit added to the tab section.
Tabs, 8th December 2002
7 Seconds from Grit and Higher (!) from Industrial Silence added to the tab section! The BBS is blissed and gone.
Tabs, 2nd November 2002
Blood Shot Adult Commitment, Grit version of Majesty and another live version of Majesty added to the tab section!
Tabs, 10th May 2002
Departure #1 added to the tabssection. (Unreleased song) You can listen to it at vpro.nl.
Tabs, 14th February 2002
Belladonna added to the tabssection. (Transcribed with Rune's brand new Epiphone Les Paul Heritage!)
Tabs, 23rd December 2001
Move added to the tabssection. Merry Christmas!
Forum hacked and fixed, 24th November 2001
Someone hacked our phpBB 1.4.0 forum yesterday and changed some of the text, but nothing seems to have been deleted. The backdoor that was used have been closed so to say. :) The forum isn't active at all so who cares, right?
Tabs, 27th August 2001
A drumtab for Norwegian Hammerworks Corp. tabbed by Kjetil added to the tabsection. Also chords to Shine by Jeremy Oakes, and Nightly Disease Part I.
Tabs, 10th July 2001
The two unreleased songs, Fast blues for little v and Majesty was added to the tab-section. If you haven't heard these songs, you can buy them for the nice price of... nothing. Download them by clicking here.

Oh and a tab of Oceanliner is on it's way.
Tabs, 15th June 2001
Today we've had a total of 1000 downloads of tabs! Woho!

And what's better, summertime is here! Hopefully quite a few tabs will be transcribed this summer. :D
Tabs, 24th May 2001
Added The Frontman to the tab-section. Thanks to Jo Skeie Hermansen for the tab!
Tabs, 15th May 2001
Another BBS is installed and it seems to work excellent. The users that where registered on the old BBS is added to the new one with the password you had on the old.
Tabs, 14th May 2001
Alrite, the BBS is down due to server problems. Will try to install a different BBS in a week or so...
Tabs, 6th May 2001
A try on The Riverbed added to the tab section.
Tabs/BBS, 3rd May 2001
Both tabs and the bbs are back up.
Tabs/BBS, 1st May 2001
The BBS is also down... anyway you can temporarily download tabs if you click here.
Tab section down, 1st May 2001
The webserver has been upgraded, and for some strange reason our scripts can't connect to the database... Hopefully it will be fixed soon.
Tabs, 29th April 2001
New tab: Step into this room and dance with me.
Tabs, 16th April 2001
The Black Mambo bassriff (for guitar!) and the main riff to Nightly Disease Part II added to the tab section!

We haven't recieved any Madrugada graphics yet... Anything is good! So send send send!
More pictures, 10th April 2001
Well what do you know, more pictures added to the gallery. This time from the gig at Hin this year.
Pictures, 21st March 2001
I added some graphics I made last year to the pictures section. They were intended to be printed on a t-shirt, but I never did it.

If you've got any Madrugada-related graphics you've made, we would be happy to see it and add it to the gallery.
New pictures, 21st March 2001
Some cool, low-quality snap-shots were added. Check the pictures section.
Release!, 12th March 2001
Today we release our brand new Madrugada site, "Madrugada tabs and pictures"!